Cheating wife had soldier husband killed for money

Wife plots husband's murder.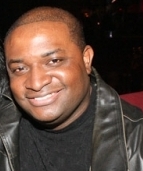 Blog King, Mass Appeal
ST. JOSEPH, Mich. — When simping goes wrong. Oxygen's "Killer Couples" featured the demise of U.S. Army Sergeant Tyrone Hassell, 23, who was gunned down after his wife, 22-year-old Kemia Hassell, plotted his murder for life insurance benefits. The homicide transpired New Year's Eve 2018. Kemia's paramour, 24-year-old Jeremy Cuellar, was the one who pulled the trigger. All three were active-duty soldiers assigned to the 3rd Infantry Division in Fort Stewart, Georgia. But Tyrone lost his life while he, Kemia and their 2-year-old son were on leave for the holiday. The familial trio stayed at Tyrone's father's house in St. Joseph, Michigan. That's where Kemia gave Jeremy an update on their whereabouts and around 11 p.m. the simp showed up and opened fire — striking Tyrone multiple times. The Black Widow quickly called 911 and pretended to give a damn. "I need help. My husband was shot," a lachrymose Kemia told the operator. "I need help."
When officers arrived, they found Tyrone sprawled out on his father's driveway. His sanguinary corpse was riddled with bullets. Eleven days later, Kemia and Jeremy were arrested and charged with first-degree murder. Investigators learned Kemia wanted Tyrone dead so that she and Jeremy can run off together with the Army's $400,000 life insurance benefit.
The adulterous wife confessed the inducement to detectives during a videotaped interrogation. She shared culpability with Jeremy. "I'm just as guilty as he is," Kemia said. Jeremy admitted he was p*ssy-whipped and apologized to Tyrone's father during a jailhouse visit. "I am truly sorry," he said. "I know that ain't worth sh*t. My mind was twisted. I thought I had to do that in order for me to have a family with her, because I wanted kids."
Tyrone's father replied, "After all that, you all thought that you could live happily ever after?"
Tyrone's mother, Lashanda Jones, had chilling words for her daughter-in-law in court.
"I want you to spend every day suffering behind bars for the rest of your life," Lashanda told Kemia.
"And I hope every time you close your eyes, my son taps you on the shoulder and smiles."
Kemia and Jeremy both received life sentences without parole.
Berrien County Assistant Prosecutor Steve Pierangeli was happy with the verdict.
But he made it clear there's no winners.
"Justice was served, but we still lost," he told reporters.
"The Army lost a good soldier. Tyrone's father lost a good son."
Watch the explosive documentary and verdict.
Share your thoughts.