Nurse killed by 'Pookie' in front of cops over divorce
Nurse killed by hubby.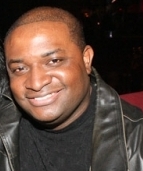 Blog King, Mass Appeal
KILLEEN, Texas — The adventures of Pookie & Ray Ray continue. Twisted Crimes released the murder documentary of 33-year-old Destiney Carey who was shot dead by her simpin' husband, 37-year-old Kevin Frazier, because she broke up with him. The femicide transpired April 7, 2022 at Destiney's residence in Killeen, Texas. According to police reports, Destiney told Kevin she filed for divorce — igniting contretemps. Police dispatch received a 911 call during the quarrel that was abruptly disconnected so officers were sent. When cops arrived, they heard the quondam lovebirds cussin' each other out. One of the officers knocked on the door to which Kevin told him to wait. As soon as the cop forced his way inside, Kevin let his gat explode — shooting Destiney multiple times. Then he shot himself in the chest. Paramedics performed CPR on Destiney but it was to no avail.
She was pronounced dead at the scene.
Kevin somehow survived. He was transported to Carl R. Darnall Army Medical Center at Fort Hood where he received treatment for his injuries. Kevin was taken into custody shortly thereafter. Because Destiney was a Georgetown nurse, he was charged with murder and aggravated assault of a public servant. Kevin, a convicted felon with a rap sheet comparable to Charles Manson, is facing a million years in prison. Destiney, a voluptuous entrepreneur, was more than a physician. Babygirl owned a pair of businesses — High Sadity Boutique and High Sadity Shoetique — and she was in the process of opening a new store in Dallas.
Destiney's sister, Demetria Fiffie, said Kevin was jealous.
"Destiney was a very strong woman," Demetria wrote on social media.
"She modeled her own clothes. She started her boutique business on Facebook. Kevin killed her on the day she was filing for divorce. She had five beautiful kids and a grandchild that will miss her dearly. She didn't deserve this. Kevin was insecure and obsessed with my sister. He's very manipulative and everytime he was home from truck driving he would act a fool. Anyway, the kids are doing a great job in school. Her second oldest had prom and made the honor roll. Thank you all for the prayers we really appreciate it. Please continue to share my sister's story."
Demetria has sole custody of Destiney's children as their legal guardian.
Watch the documentary.
Share your thoughts.