Tax professional killed by Pookie on New Year's Day

Tax professional shot dead.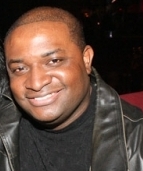 Blog King, Mass Appeal
GREENSBORO — The adventures of Pookie & Ray Ray continue. Viral Crimes released the murder documentary of 32-year-old Natasha Walker who lost her life trying to protect another woman. Yep, she perished playing the role of Good Samaritan. The femicide transpired January 1, 2023 in Greensboro, North Carolina. According to police reports, Natasha was egressing a New Year's party around 2 a.m. when she descried Vashon Sigler beating the sh*t out of his girlfriend. When Natasha stepped in to intervene, Vashon shot her with a 9mm semi-automatic handgun. Natasha died at the scene. As Vashon tried to flee, he was ran over by an SUV driven by Natasha's husband — Jesse Walker. Vashon, a convicted felon, was rushed to Moses Cone Hospital where he received emergency surgery. He survived. But Vashon had to be intubated, he suffered road rash to 10 percent of his left side, a cervical spine fracture, a thoracic spine fracture, and a left pelvic fracture. Damn.
Doctors said Vashon, 48, is basically a paraplegic. He'll need ongoing assistance with basic activities of daily living which includes wiping his own ass. In addition to that, Vashon is charged with first-degree murder and possession of a firearm by a felon. He'll spend the rest of his life in a prison medical facility. Corrections officers and inmates are gonna have a field day with his crippled ass.
Telling you dawg, karma's a bitch.
That's why it's imperative to live right.
Social media reaction was Icy Hot. One commenter wrote, "She was playin Save-A-Ho, but they don't want to be saved." Another chimed in with, "Kudos to her sweet hubby‼️👏🏽👏🏽💪🏽❤️💯" A third viewer added, "Women have to be careful trying to protect other females from their abusive partners. Get law enforcement involved and pack protection for yourself."
Natasha was a God-fearing tax professional who helped clients rebuild their credit.
She leaves behind two daughters.
Are we better off just minding our own f*ckin' business?
Should Jesse go to jail?
Watch the documentary.
Share your thoughts.