Jealous thug hired juvenile 'hitmen' to kill baby mama
Baby daddy hired hitmen.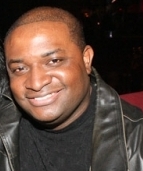 Blog King, Mass Appeal
BROOKLYN PARK — The adventures of Pookie & Ray Ray continue. Erick Haynes, 22, was thrown in the slammer after he hired two teenagers to pummel his baby mama, 23-year-old Zaria McKeever, but they killed her instead. The femicide transpired November 8, 2022 in Brooklyn Park, Minnesota. According to police reports, Erick remunerated two brothers — ages 15 and 17 — to beat up Zaria and kill her new boyfriend. He also gave 'em a gun. The juveniles must've been deaf because they kicked in the front door of Zaria's apartment and opened fire — striking her multiple times. The boyfriend said, "F*ck it," and escaped after jumping through a second-story bedroom window. Erick waited outside in the getaway car and the Three Amigos fled the scene together. The teens were later arrested and charged with second-degree murder in juvenile court.
Erick was arrested and charged with the same crime after the teens ratted him out.
Investigators learned Erick was pissed at Zaria for breaking up with him and the murder was executed "out of pure jealousy and hate because she found real happiness and was bettering her life for her daughter." Erick also threatened, stalked and harassed Zaria multiple times before the incident. Social media reaction was vicious. One commenter wrote, "This is why I refuse to date certain men i.e. those who have a murderous, woman-hating, violent, anti-social propensity."
Another chimed in with, "She belonged to the streets and he was a thug. Who cares. Make better choices in who you deal with." 
A third person added, "Both so-called boyfriends are bitches. Soft and raised by women with feminine energies. Can't handle rejection. Masculine men are needed in the household. The one that ran away and jumped through a window left her to die."
Watch the documentary.
Share your thoughts.