Diddy tried to kill Jamie?
Diddy & Jamie have beef.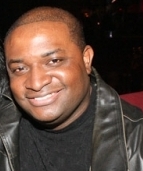 Blog King, Mass Appeal
ATLANTA — Uh-oh! Scuttlebutt has it Diddy had something to do with Jamie Foxx's medical emergency and skeptics are clamoring a police investigation. If you recall, the Academy Award winner was rushed to the hospital on April 11th after suffering a f*ckin' stroke in Atlanta, Georgia. Jamie was in town filming his new movie "Back in Action" with actress Cameron Diaz when his body completely broke down. At one point, the "Blame It" singer was unresponsive and had to be resuscitated. Damn. "Jamie suffered a serious medical episode and needed immediate attention," said a close source. "It was touch and go for days with him, and he had to be revived — he is very lucky to be alive!" The insider also said Jamie, 55, suffers from hypertension. So it's imperative he cuts back on salt and start drinking some mothaf*ckin' water. "Jamie suffers from high blood pressure, which doctors say can cause clots in the brain leading to a stroke," the source revealed.
"Doctors believe this was a long time coming, and really, if they hadn't acted fast, Jamie might well have been a goner."
This article hits home 'cause my quondam radio partner Reggie B., with Hot 103 Jamz, grew up with Jamie in Texas. We talked about him all the time over the air.
So, what's his beef with Diddy? Several artists — including Jamie, Al B. Sure!, T.I., Xzibit, and 50 Cent — have accused the "Bad Boy" honcho of packin' fudge at his parties. Jamie even admitted Diddy tried to groom him.
Social media reaction was wild. One commenter wrote, "Al B Sure said on national radio that if harm comes to him, Diddy did it. Al got really sick and damn near died…. Al also said Diddy may have had something to do with his baby mama's death." Another chimed in with, "Jamie wouldn't give Puff no booty. Now he's sick. So you tell me." A third person added, "Diddy is a straight freak and it seems he'll do anything to get his rocks off!😂😂😂"
Word on the street claims Jamie was murdered and cloned à la Dave Chappelle and Mo'Nique.
Do you concur?
Should the FBI get involved?
Watch the shocking report.
Share your thoughts.