Pookie rapes nurse inside elevator and strangles her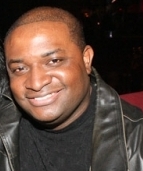 Blog King, Mass Appeal
DETROIT — The adventures of Pookie & Ray Ray continue. Viral Crimes released the murder documentary of aspiring nurse Elizabeth "Candy" Laird who was asphyxiated by registered sex offender James Quill Cockerham on an elevator. The femicide transpired on May 15, 2019 in Detroit, Michigan. According to police reports, Candy was visiting her boyfriend at his apartment. When the 27-year-old beauty got on the elevator, James jumped in and joined her. When the door closed, the 50-year-old thug raped Candy before strangling her death. Then he tossed her corpse into a garbage chute. One of the residents reported blood inside the elevator — sparking a police investigation. Candy's cadaver was found in a dumpster. After observing surveillance footage, police arrested James a few days later and charged him with murder. "That violent, predatory, cowardly suspect is now in custody," Police Chief James Craig told reporters.
Chief Craig also called James a "career criminal." That's because his rap sheet includes charges for illegal firearm possession, criminal sexual conduct, armed robbery, car theft and, as previously mentioned, he's a registered sex offender. What's sad is Candy was just weeks away from completing her degree as a surgical technician. "She didn't deserve this," said her mother, Diana Cann.
"My daughter was bright. She was intelligent. She always wanted to be someone special in life."
Candy's big brother, Curtis, echoed a homogeneous sentiment.
"It's the worst feeling I've ever felt in my life. I'm broken up in a million pieces," he bemoaned.
"He should have never been let out." 
Candy's boyfriend lives in a gated community.
So how did James get in?
Should the boyfriend be investigated?
Watch the documentary.
Share your thoughts.