Healthcare worker killed by Pookie while leaving work
Pookie kills ex at her job.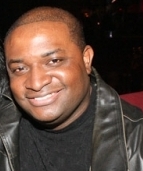 Blog King, Mass Appeal
LONG ISLAND — The adventures of Pookie & Ray Ray continue. Viral Crimes released the murder documentary of 33-year-old Amelia Laguerre who was ambushed by her ex-boyfriend, 30-year-old Quay-Sean Hines, because she broke up with him. The femicide transpired around 4 p.m. on March 31, 2022 in New Hyde Park — a village on Long Island. According to police reports, Quay — who had a new girlfriend — stalked Amelia and followed her to her job. When the single mom went out to her car in the parking garage, Quay did the unthinkable. "He immediately came up behind her, shot at her ten times, strangled her nine times," said Nassau County Police Captain Stephen Fitzpatrick. Quay also broke into Amelia's apartment and burned her clothes. The no-good simp was arrested and charged with second-degree murder.
He was sentenced to a maximum of 40 years in prison.
Police said there was no restraining order.
"I know she was having issues with an ex-boyfriend," said Amelia's mom, Emily LaGuerre. "I'm heartbroken." Social media reaction was venomous. One commenter wrote, "Always an unattractive dusty motherf*cker in his feelings. Smh." Another chimed in with, "He mad she moved on. But he was in a relationship. Narcissist men are hypocritical and weird." A third viewer added, "Older women, please leave these younger immature men alone. This nonsense has now become normal which is insane."
Amelia worked at Northwell Health for 10 years.
She leaves behind a 6-year-old son.
Watch the explosive documentary.
Share your thoughts.