White cop murdered black mistress to save marriage
Cop murdered his side chick.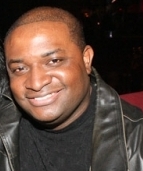 Blog King, Mass Appeal
JACKSON, Miss. — When swirlin' goes terribly wrong. Viral Crimes released the murder documentary of 32-year-old Dominique Clayton who was shot dead by her married boyfriend, Oxford police officer Matthew Kinne, because she threatened to sabotage his marriage. The femicide transpired on May 9, 2019 in Jackson, Mississippi. According to multiple reports, Officer Kinne (who's white) was secretly obsessed with black women so he hooked up with Dominique and proceeded to wax that ass every night. When the single mother of four threatened to inform his wife of their affair, Zaddy showed up at Dominique's home claiming to conduct a "welfare check." Instead of ensuring his side chick was okay, Kinne pulled out his department-issued handgun and opened fire — striking Dominique in the head. The disgraced officer was arrested, charged and convicted of capital murder. Kinne will spend the rest of his miserable existence behind bars.
The prosecutor sought the death penalty.
Dominique's family sued the Oxford Police Department and was awarded $2.2 million in damages. Senior U.S. District Court Judge Glen Davidson issued the ruling. "Today, the Clayton family received the largest verdict or judgment ever in Mississippi history in a police-involved killing case," family attorney Carlos Moore told reporters. "While the judgment won't bring back Dominique, the family is delighted that her black life matters in a court of law."
Huh? Her black life matters?
Social media reaction was vicious.
One commenter wrote, "Never threaten a married man.😢"
Another viewer added, "Y'all may not like what I'm about to say, but I done told y'all women to stop messing with a married man. He will not leave his wife for a side chick cause he know it's cheaper to keep her."
Kinne's first wife died and he cheated on the second one.
Scuttlebutt has it Dominque disseminated disparaging remarks about black men prior to her quietus.
Just goes to show karma's a bitch.
Watch the explosive documentary.
Share your thoughts.