Pookie finally jailed after murdering 2 black chicks
Lady killer finally behind bars.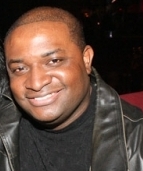 Blog King, Mass Appeal
RICHMOND — The adventures of Pookie & Ray Ray continue. Otis Lee Tucker, who's suspected of murdering 21-year-old Keeshae Jacobs, was thrown in the slammer after he killed 23-year-old Ashley Fowler. The femicide transpired on November 1, 2022 in Jacksonville, Florida. According to police reports, the Jacksonville Sheriff's Office responded to the Auburn Glen Apartments where neighbors reported a bunch of loud banging and screaming. Ashley's sanguinary corpse was found inside. Medical examiners said she was beaten with a hammer and strangled with an extension cord. "Throughout the apartment, blood was found on the walls, doors, floors, baseboards, and various objects in the room," the arrest report stated. "The defendant had two bags with him, one being a black bookbag that appeared to belong to a female. Inside the bag was a hammer with a wooden handle. The handle appeared to have blood on it."
Otis, 35, was arrested and charged with second-degree murder and tampering with evidence. He was sentenced to life in prison on September 15, 2023. "She was such a good person, she didn't deserve it and it happened in the most gruesome way," said Ashley's brother, Taylor Fowler. "As far as the trauma and pain and dealing with this, it's literally been unbearable."
As previously mentioned, many people believe Otis murdered Keeshae who's been missing since September 26, 2016. She was last seen at a residence near Chimborazo Park in Richmond, Virginia. Toni Jacobs, Keeshae's mother, reported Otis to the authorities several years ago. But they didn't think she provided enough evidence. "I wish they would've listened to me," Toni said.
"Mrs. Fowler's daughter would've been alive… it's a possibility Keeshae could've been home. It's a lot of what ifs."
Watch the explosive documentary.
Share your thoughts.