Pookie murdered friend for playfully tugging on his ear
Pookie kills best friend.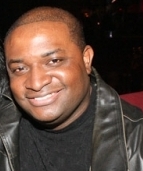 Blog King, Mass Appeal
TYLER — The adventures of Pookie & Ray Ray continue. Jamaurea Jermaine Britton was thrown in the slammer after he murdered his best friend, 18-year-old Dejah Hood, because she reminded him of his ex-girlfriend. You can't make this stuff up. The femicide transpired on September 26th at Hollytree Apartments in Tyler, Texas. According to police reports, Jamaurea picked up Dejah and a 1-year-old child she was babysitting so she could help him move from his apartment. The corpulent simp had just broken up with his girlfriend so he was in a terrible mood. When Dejah playfully tugged on his ear, Jamaurea grabbed a wine bottle and busted her in the head — causing her to collapse. Then he beat her with a hammer until the wooden handle fell off and strangled her. Jamaurea thought Dejah was dead so he proceeded to egress the apartment.
When he heard her calling his name, the 19-year-old thug returned with a knife and stabbed her to death.
Then he wrapped her corpse in trash bags and dumped it in a creek behind his apartment complex.
Jamaurea was, however, kind enough to take the baby home.
When cops arrived at Jamaurea's unit a day later, they saw blood everywhere. The emotional teen confessed to the crime and told investigators exactly what happened. Turns out, Jamaurea's ex-girlfriend used to play with his ear in a homogeneous manner. So when Dejah mimicked the act, it sent him into an apparent "fit of rage." Jamaurea was arrested and charged with murder.
"He was in the kitchen alone, thinking about his ex-girlfriend and the breakup he had just suffered recently," the arrest affidavit states.
"While Britton was alone with his thoughts, he became angrier and angrier. Britton explained how Hood approached him and playfully tugged on his ear, which is something his ex-girlfriend would do."
Dejah was a 2023 Tyler High School graduate and a talented hair stylist.
Scuttlebutt has it Jamaurea lied to investigators.
Many believe he made a pass at Dejah and she rejected him.
Watch the explosive documentary.
Share your thoughts.