Brittany is pregnant again, Mahomes in deep trouble
Mahomes expecting Baby No. 2.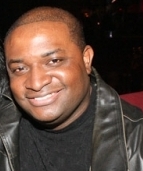 Blog King, Mass Appeal
KANSAS CITY — Patrick Mahomes is not only kicking ass on the gridiron… he's a tiger in the bedroom too. Similac paucity be damned, Patrick and wife Brittany are expecting their second crumb snatcher. Yessir, a new Kansas City Chief is in the incubator. Patrick tweeted the gravid news Sunday evening. The 26-year-old wunderkind disseminated a family photo with the caption: "Round 2!" The pic also shows 15-month-old daughter Sterling holding a sign that reads: "Big Sister Duties Coming Soon." Social media reaction was wild. One fan tweeted, "Isn't there something in his contract that he agreed to that says he can't partake in physical activity in the offseason because he can possibly injure himself? So doesn't this go against his contract?😂😂😂" Another chimed in with, "Damn Patrick you love sex." A third fan added, "Dude she's making sure he can't go nowhere," to which another person replied, "Better not upset her, Pat. She's got you by the short and curlies. She hit the lottery."
Patrick and Brittany tied the knot in Hawaii two months ago?
Are you happy for them?
Should they stop at two kids or continue to propagate?
Share your thoughts.