Brianna Grier falls out of police car, family pissed
Brianna fell out of police car.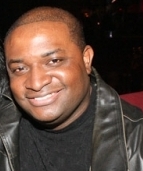 Blog King, Mass Appeal
SPARTA, Ga. — Law enforcement officials in Hancock County, Georgia are under fire after Brianna Grier fell out of a fast-moving patrol car and died. Brianna, deemed non compos mentis, was arrested at her home around midnight on July 15th after she "allegedly kicked deputies, dared them to tase her and said she wouldn't go to jail before threatening to kill herself." She reportedly suffered a mental health crisis. Bodycam footage shows officers carrying Brianna, 28, to the vehicle as she pleaded her innocence. "I ain't broke no law," she said. "I ain't broke no law." After zapping Brianna with a stun gun, deputies threw her into the back of the squad car. But they forgot to fasten her seatbelt and the door wasn't properly closed. A handcuffed Brianna fell out moments later and was found face down on the street.
She died while comatose 6 days later.
Brianna's parents, Marvin and Mary Grier, filed a lawsuit against the Hancock County Sheriff's Office and civil rights attorney Benjamin Crump — who represented the families of George Floyd, Ahmaud Arbery and Brianna Taylor — is handling the case. They're seeking millions of dollars in damages. "Yet again we have another African American citizen killed in just an unbelievable way while in the custody of the police," Crump said at Friday's news conference in downtown Decatur, a suburb of Atlanta.
Then he told mom and dad, "We won't let them sweep your baby daughter's death under the rug."
Marvin and Mary called the police and asked them to check on Brianna.
Had they not done that, there's a chance she'd still be alive.
Watch bodycam footage and the news conference.
Share your thoughts.