Warriors big forward Green sucker-punched teammate
Draymond clocks Jordan.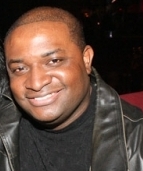 Blog King, Mass Appeal
SAN FRANCISCO — Leaked video footage from TMZ shows Golden State Warriors forward Draymond Green sucker-punching teammate Jordan Poole in the middle of practice. You can see them having contretemps when Draymond walks up to Jordan and gets in his countenance. After Jordan pushed him away, Draymond knocked him out cold with a vicious right haymaker to the jaw. Coaches and teammates had a chance to intervene but instead chose to watch. Social media reaction was unforgiving. One viewer wrote, "Draymond has always been a bitch." Another chimed in with, "Draymond should be suspended and take his sh*tty 7 points, 5 rebounds and 6 assists with him!" A third observer added, "All these pro athletes or famous stars that do this type of sh*t deserve the same punishment as anyone else. Fired and jail time. You're no better than anyone else. If this happened in a regular workplace there would be consequences. We need to stop putting these people on pedestals like they're above the law. Same goes for LeBron when he literally issued a death threat on that cop last year. They have more advantages than you and I would ever dream of. Yet they act like this. This is why the world is a mess."
Warriors general manager Bob Myers downplayed the attack, saying, "These things happen. Nobody likes it. We don't condone it, but it happens. Draymond apologized to the team. Jordan was there in the room… As far as any suspension, punishment, fine, we will handle that internally." Draymond is 32 years old and weighs 230 pounds. Jordan is 23 and weighs a buck-ninety.
Watch the fight.
Share your thoughts.