Rapper 6ix9ine ambushed, assaulted at an LA Fitness
6ix9ine jumped at LA Fitness.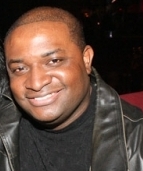 Blog King, Mass Appeal
MIAMI — "You got knocked the f*ck out!" A viral video shows rapper Tekashi 6ix9ine (né Daniel Hernandez) gettin' jumped at an LA Fitness center in South Florida. The butt-kicking was apparently so acute, the 26-year-old lyricist was rushed to the hospital via ambulance.  6ix9ine was chillin' in the sauna when a group of men ambushed his ass. He tried to fight 'em off. But there were too many. The assailants took turns stomping him as he laid helplessly on the ground. Staff members heard the commotion and called police. The attackers fled the scene. 6ix9ine's attorney — Lance Lazzaro — told reporters his client suffered a savage beating. "He had cuts to his face and bruises," Lazzaro said. Social media reaction was wild. One viewer wrote, "Those dudes are going to jail… he's definitely snitching again." Another added, "Where's his security team? He let his guard down." 6ix9ine, if you recall, was granted an early release from prison after he snitched on several gang members.
The beatdown might be tied to that.
Here's what's puzzling:
6ix9ine lives in a mansion with a built-in gym.
So a $20 membership at LA Fitness ain't necessary.
Also, the "Gooba" artist is normally flanked by his security detail.
So, where are they?
Something's fishy about this.
Do you smell a publicity stunt?
Watch the attack.
Share your thoughts.
Video of 6ix9ine getting jumped at LA Fitness pic.twitter.com/b1uZyKanGN

— No Jumper (@nojumper) March 22, 2023