Megan dating Travis Kelce?
Megan throws pitch, catches Kelce.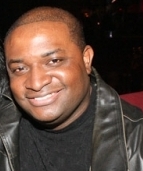 Blog King, Mass Appeal
HOUSTON — They're callin' it the sexiest sling of all-time and they won't get contretemps from yours truly. Rap songstress Megan Thee Stallion set the Internet ablaze the other day when she tossed out the ceremonial first pitch at the season opener for her hometown Houston Astros. The 28-year-old "WAP" lyricist donned an authentic Astros jersey with 222 embedded on the back. Thank God it wasn't 666. Megan also sported a crinkly coiffure and tight trousers to showcase her curvaceous frame and perky derrière. After throwing the pitch, Megan shared a warm embrace with Astros starting pitcher Dylan Cease who accidentally grabbed her ass with his glove. Ok, maybe it wasn't a mishap. But who can blame him. After all, Megan's rump shaker is fantastic! There's simply no comparison. Social media reaction was priceless. One spectator wrote, "I'll play catch with you Megan, I'll even bring the balls." Another chimed in with, "No one can compare. Curves, beauty and color are reflective of our black queens. No doubt about it." A third observer added, "If this was every game, I might watch baseball."
Scuttlebutt has it many male viewers enjoyed onanisms.
Let's hope the Kansas City Royals took notes.
Been watching Royals games since '81 and have never seen a sexy toss.
In addition to tossing out pitches, Megan is reportedly dating Kansas City Chiefs star Travis Kelce. Yessir, the 33-year-old tight end flew Megan to the Country Music Awards in his private jet. They even wore matching, color-coordinated outfits. A close source said Travis tried to bang Megan a while ago. But, at the time, she was copulating with rapper Pardison Fontaine so he backed off.
Now Travis is finally gettin' his opportunity to wax that ass.
Watch Megan's "Savage" first pitch and more.
Share your thoughts.