Haitian baby daddy deletes mother, daughter in public

Mother and daughter shot dead.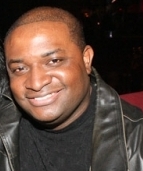 Blog King, Mass Appeal
ORLANDO — The adventures of Pookie & Ray Ray continue. Radrick Francois was thrown in the slammer after he murdered his baby mama, 20-year-old Tanga Owens, because she broke up with him. Radrick, 20, killed Tanga's mom too. The double femicide transpired April 14th around 11:30 a.m. in Orlando, Florida. According to police reports, Tanga kicked Radrick to the curb after he threatened to kill her — igniting an acute custody battle. When Tanga and her mom — 39-year-old Tanishia Starr — showed up at the drop-off location outside Lake Sherwood Apartments, Radrick shot 'em dead then kidnapped his 2-year-old daughter. Tanga's 8-month-old son from a previous relationship was also in the car. But he wasn't hurt. After committing murder, Radrick went home, took a shower, and played with his daughter as if nothing happened. He was later arrested and charged with two counts of first-degree murder. The Haitian malefactor even had the audacity to claim self-defense.
Residents still can't believe what happened. "I was just taken aback," said Robert Reed, who lives in the complex. "You know, I mean, it was a shock when I realized it was this place, you know. Because it's not what I would expect to happen in the area. It's not what I would expect to happen in this particular complex. This area is pretty safe. People out walking early in the morning, late at night with no fear. Because we don't normally have to worry about certain types of activities taking place."
Social media reaction was venomous. One commenter wrote, "THAT BUM WENT HOME, TOOK A SHOWER, AND WANTED TO PLAY LIKE HE HAD NOTHING TO DO WITH IT. REALLY?? HEARTLESS AND HOW YOU GONE CLAIM SELF DEFENSE?"
Another person added, "Stop letting these damn Haitians in this country!" 
Radrick's mom told reporters she knew her son would kill Tanga.
Watch the explosive documentary.
Share your thoughts.