Jackson Mahomes busted for kissin' 40-year-old lady

Jackson Mahomes got busted.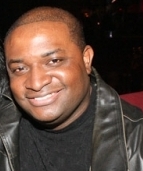 Blog King, Mass Appeal
KANSAS CITY — Jackson Mahomes, the TikTokin' younger brother of Kansas City Chiefs quarterback Patrick Mahomes, was thrown in the slammer Wednesday morning on charges of sexual battery and assault. Jackson, 22, was booked into Johnson County Detention Center around 8:40 a.m. and he's charged with three counts of aggravated sexual battery and an additional fourth count of battery. Damn. If you recall, back in February, Jackson shoved a waiter at Aspen Restaurant & Lounge in Overland Park, Kansas. He was also caught on video grabbing the neck of owner Aspen Vaughn while shoving his tongue down her throat. The grasp left bruises on her neck. "He forcibly kissed me out of nowhere, and I'm telling him, pushing him off saying 'what are you doing?' and then he did it two more times," Aspen, 40, told TMZ. "I was in shock. Like you're a child and he was trying to say 'we should be a power couple' and I'm like 'clearly you're out of your mind.'"
Jackson's attorney, Brandon Davies, denied Aspen's accusations despite leaked surveillance footage. "We have provided law enforcement with the tools and evidence they need to evaluate the claims against Jackson," he told KCTV5. "Every interaction between people needs to be placed in the proper context. Releasing a short clip of any video does not provide proper context. We have faith in the process and look forward to a swift resolution of the matter."
Social media reaction was unforgiving.
One commenter wrote, "This is what happens when your brother is famous and you're worthless. Patrick should cut ties with him. It's a bad look for his career."
Another chimed in with, "Buddy wanted to convince us he's not gay.😂"
A third person added, "If he actually goes to jail — even for a month — better watch that booty, son.😂"
Jackson may have to register as a sex offender.
What's my take?
I tend to cut young people slack because we've all done nonsensical sh*t in our 20s. That said… if Jackson was 30 or older, I'd be in his ass today. The social influencer has been a spoiled brat his entire life. Jackson's father, Patrick Mahomes Sr., was a Major League Baseball player. His brother, Patrick Jr., is the biggest star in sports. Jackson — once a big-time hoops prospect — is mired in the shadows of both and he's trying to carve out a niche for himself. The good news is nothin' humbles an individual like going to jail.
When your freedom is confiscated, it imposes change.
Jackson is no doubt replete with trepidation.
I bet he never gets in trouble again.
Watch disturbing footage of the kiss.
Share your thoughts.