Rise and Fall of Lauryn Hill
Lauryn Hill went through hell.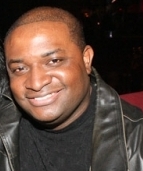 Blog King, Mass Appeal
NEW YORK — Lauryn Hill finally revealed who sabotaged her métier and, surprisingly, it's two individuals she trusted the most — "Fugees" cohorts Wyclef Jean and Pras Michel. The bombshell was dropped in recently released documentary by Misstee. Lauryn was only 13 years old when she first hooked up with the group and Wyclef tried to get in her bed even though he was 20. The age difference definitely qualifies as statutory rape. Luckily for Lauryn, Pras intervened before she could spread her legs. But, when Lauryn got older, she had dalliances with Wyclef despite the fact he was married to fashion designer Marie Claudinette. Realizing he would never divorce his wife, Lauryn got into a relationship with Bob Marley's son — Rohan Marley (who was also married) — and they would go on to have 5 kids together. But during Lauryn's first pregnancy, Wyclef assumed the baby was his. When Lauryn told him the neonate belonged to Rohan, Wyclef blew a gasket and treated her like sh*t.
Lauryn subsequently blamed Pras for not safeguarding her from the industry.
Just like that, there was trouble in Fugee paradise.
As tension grew, Lauryn would ultimately egress the group for greener pastures. In 1998, she released her debut solo album "The Miseducation of Lauryn Hill" and it was a smashing success — earning 5 Grammy Awards. But the "Doo Wop" singer was sued for not giving proper credit and she ain't been the same since. Lauryn's downfall was inevitable when she joined religious cult leader Brother Anthony. The 48-year-old artist shaved her head, fired her management team and her next album flopped big-time.
"I had a tape of [Brother Anthony's] teachings," Pras told Rolling Stone.
"It was some real cult sh*t."
Because she failed to file tax returns for 5 years, Lauryn served 3 years in a federal penitentiary for tax evasion. U.S. Attorney Paul J. Fishman said she failed to report $2.3 million in income. What's sad is Lauryn had ample opportunities to earn more mazuma to pay her damn bills. If you recall, Lauryn shunned several endorsement deals because companies wanted to remunerate her — not the Fugees. Pepsi wanted to put her in a television commercial but she turned it down, saying, "Without them I'm not doing it."
Turns out, Lauryn was loyal to a fault.
She should've said "f*ck them n*ggas" and got the bag.
Watch the explosive documentary.
Share your thoughts.