Hairstylist killed at Lūʻau during drive-by shooting
Kanesha killed at a party.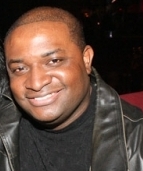 Blog King, Mass Appeal
CHICAGO — The adventures of Pookie & Ray Ray continue. The Chicago Police Department is investigating after Kanesha Gaines was shot dead at a birthday party. The femicide transpired around 1 a.m. on July 30th in the 1500 block of South Keeler Avenue in North Lawndale. According to police reports, Kanesha and her homegirls gathered outside for a Lūʻau. During the Hawaiian-themed celebration, a black Jeep pulled up and (without warning) several gunmen opened fire — striking Kanesha in the countenance. The 21-year-old hairstylist was transported to Mount Sinai Hospital where she ultimately died. Eight other people (1 man and 7 women) were also shot. But they're expected to survive. Police said they don't have a clue what the motive was and there's no suspects in custody. Several witnesses descried the drive-by shooting but nobody's talkin.'
That's because snitches get stitches.
Kanesha's homegirls ain't saying sh*t either despite gettin' shot.
"With all these women being shot, something has to be personal," community activist Andrew Holmes told reporters. "Why would you just unload on a yard, a house full of women that was here on the outside celebrating someone's birthday?" To compound  matters, it was Déjà vu for Kanesha's mom — Natasha Graham — whose 18-year-old son was gunned down in 2019.
"I'm unbearably hurt," Natasha said.
"That's my oldest daughter."
Social media reaction insinuates Pookie & Ray Ray are culpable.
One commenter wrote, "They probably rejected the guys which made them vengeful."
Another chimed in with, "Probably some emotional beta males who got told 'No'😤😡." 
A third viewer added, "They need to interrogate every baby daddy."
Kanesha leaves behind a 3-year-old son and a 2-year-old daughter.
"My granddaughter keeps asking for mommy," Natasha said.
Watch the emotional documentary.
Share your thoughts.