Pookie kills sister & her husband out of jealousy

Pookie kills sister & brother-in-law.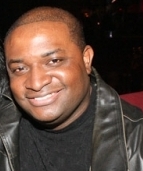 Blog King, Mass Appeal
CLEVELAND — The adventures of Pookie & Ray Ray continue. Jason Iverson, 29, was thrown in the slammer after he murdered his pregnant sister, 30-year-old Mercedes Iverson-Carter, and her husband, 31-year-old Norbert Carter, at a cookout. The bloodbath transpired during a Labor Day church picnic at Stafford Park in Maple Heights, Ohio — a suburb of Cleveland. It's no secret Mercedes and Jason were mired in a sibling rivalry for years. But things took a tragic turn for the worse on September 4th. "Siblings have squabbles, you know, they have disagreements, you know, nothing would have ever made me think that it would have gone that far if your son had never gotten violent like this in the past," said their mother, Cynthia Ivey. According to police reports, Jason crashed the shindig and "started to engage in an altercation with his sister." He was so jealous of Mercedes, the mere sight of her filled his heart with abhorrence. "The shooter came to the park, and when he realized these family members were there, he immediately began trying to physically fight with them," said a police spokesperson.
Mercedes, Norbert and Jason's 13-year-old son decided to take the high road and leave. "Then out of the blue, you know, my son shows up and as soon as he sees them, he just goes off," Cynthia recounted. "So, we're like, 'This is a church function, let's just leave,' and so they were leaving." But, rather than let 'em go, Jason followed the trio to the parking lot and continued the fracas.
As soon as they got inside the car, Jason pulled out a gun and opened fire — striking all three. Mercedes and her unborn daughter (Ava) were transported to the hospital where they were pronounced dead. A hobbled Norbert egressed the vehicle and stumbled into a nearby restroom. But Jason hunted him down and emptied the clip — killing his brother-in-law instantly.
A bullet grazed the countenance of Jason's son.
He was taken to the hospital and received treatment.
Jason was arrested and charged with multiple counts of murder and attempted murder.
He's facing a million years in prison.
Because nobody had a life insurance policy, Cynthia launched a GoFundMe campaign to help with funeral expenses. "My daughter and granddaughter (unborn) were killed on Labor Day while attending a community picnic," Cynthia wrote on the page. "Mercedes was shot and killed by her brother. My family is devastated and heartbroken. As many of us know, no one wants to bury their child, but now I am a mom living a horrific nightmare. Trust me when I say no one wants to endure the pain of losing a child — the stress, pain, and financial burden are too much to bear."
Mercedes and Norbert were set to celebrate their one-year wedding anniversary next month.
Jason suffers from mental illness.
But Cynthia believes he stopped taking his meds.
Watch the explosive documentary.
Share your thoughts.