Pookie kills chick and her boyfriend then skips town

Pookie kills estranged wife.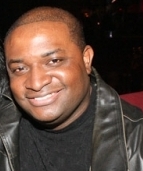 Blog King, Mass Appeal
LITTLE ROCK — The adventures of Pookie & Ray Ray continue. Viral Crimes released the murder documentary of 37-year-old Edwina Brown who was shot dead by her simpin' husband, 37-year-old Danny Brown, because she sought a divorce. The femicide transpired on March 27, 2023 in Little Rock, Arkansas. Edwina and Danny were separated when he showed up at her residence seeking reconciliation. When Edwina refused, Danny pulled out a gun and opened fire — shooting her in front of their two children. Edwina was transported to the hospital where she ultimately died. Danny fled the scene like a little bitch. After a 3-week manhunt, Danny was busted in Dallas, Texas. He was arrested and charged with capital murder. What's sad is Edwina had a chance to put Danny away 11 years ago. That's when she broke up with him and found herself a new man.
But, not to be outdone, Danny hired two hitmen to kill 'em both.
Edwina and the boyfriend were home canoodling when the gunmen barged in and let their gats explode. The unsuspecting lovebirds were shot multiple times. Edwina survived. But the boyfriend died. The contract killers were arrested, charged and convicted of murder. During interrogation, the hitmen snitched — saying Danny masterminded the murder-for-hire plot.
The shooters were ordered to "blow the bitch's head off but don't harm the children." Danny was arrested shortly thereafter. But, a day before he was set to stand trial, Edwina refused to cooperate with authorities. The judge dismissed the case — making Danny a free man. He married Edwina two weeks later and the rest is history. Babygirl must've loved her some Danny because she ignored every red flag. The trigger-happy thug once served 5 years in prison for manslaughter. Danny also did time for domestic battery.
Edwina received an associate's degree from the University of Arkansas – Pulaski Technical College.
She also worked as a Phlebotomy Technician before opening her own boutique.
Danny is a murderous bum with zero ambition.
Their children are now orphans.
Ladies, choose better.
Watch the explosive documentary.
Share your thoughts.