Pookie killed his ex on her birthday after she left him

Pookie kills ex on her birthday.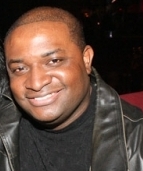 Blog King, Mass Appeal
QUEENS — The adventures of Pookie & Ray Ray continue. Twisted Crimes released the murder documentary of Instagram model Mye Brooke Johnson, 27, who was shot dead by her simpin' ex-boyfriend, 29-year-old Quasawn Williams, because she found herself a new man. The femicide transpired in front of the Stiletto Lounge on December 23, 2021 in Queens, New York. Mye, a prepossessing single mom, was celebrating her birthday with her lesbian BFF and her new boyfriend when Quasawn pulled up and confronted her. As their contretemps intensified, Quasawn pulled out a gun and opened fire — striking Mye, the boyfriend and the lesbo. Mye was pronounced dead at the scene. The other two/thirds of the Ménage à trois suffered non-life threatening injuries. The boyfriend fired back. But he missed. Quasawn was arrested and charged with murder.
He'll spend the rest of his miserable existence behind bars.
Mye's 7-year-old son is now an orphan.
Social media reaction was venomous. One commenter wrote, "He's a simp and a sociopath at the same time, how 'bout that? Hate guys like this who can't move on after being dumped, as if they can't get another woman. He was unstable and that's why she left him and moved on. He took a mother from her son and she had every right to be out celebrating her birthday just like the rest of us."
Another chimed in with, "These women continue to choose thugs to be with. I wish I could feel sorry for 'em. But I can't."
A third viewer added, "Another black man killing a woman over pussy… I don't get it. There's plenty to go around. Why get stuck on one woman who moved on? Man up, get over it, and move on… WTF!"
In addition to modeling, Mye worked as an NYPD school safety agent.
Quasawn, on the other hand, is a felonious bum with no goals or ambition.
Ladies, choose better.
Watch the explosive documentary.
Share your thoughts.