Olivia explains difference between men and women
Olivia schools independent women.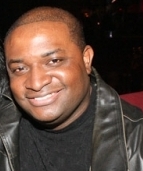 Blog King, Mass Appeal
ATLANTA — "Anything you can do I can do better." A viral video shows "Blueprint" author Olivia Alexa elucidating the differences between men and women. It's her assertion the two genders ain't the same and she's 100 percent correct. "I'm gonna say something that might ruffle a few feathers," Olivia warned. "Men and women are not equal. No, I'm not a misogynist or a self-hating woman. I'm just tired of going along with the only narrative deemed acceptable in today's society." Olivia said a woman's ability to achieve accouchement puts the female species in an entirely different category. "Women have always been regarded as more valuable from a biological standpoint because women carry life and are the gatekeepers of reproduction," she explained. "There's a saying that goes 'sperm is cheap. eggs are expensive' and, biologically, that's absolutely true."
Even though woman are capable of parturition, Olivia believes life begins and ends with an ejaculated phallus. "One man is enough to repopulate the entire human species," she said. "But one woman is not. A man produces roughly 525 billion sperm cells during his lifetime while a woman only produces 400,000 eggs during her lifetime." Instead of bitchin' and complaining about who does what, Olivia thinks it's time to start appreciating each other for what we bring to the table.
"One of the few remaining pleasures of life is the joy and companionship men and women have with each other," she said.
"If we were the same, we wouldn't need each other or even desire each other. A woman can birth life which is something a man never can, even though our current society is trying to prove otherwise. Men are physically stronger than women which makes them better suited for labor intensive jobs like drilling for oil or constructing skyscrapers. Why would anyone look for equality there?"
"Men and women are made to complement each other," Olivia continued.
"We're meant to fit together like a puzzle to bring forth a family and birth a society, a civilization. It's time we let go of the twisted notion of equality and actually start valuing men and women for their different roles and capabilities. Women have to stop saying they can do everything a man can do and start saying they can do what a man can't do. Because this is the whole reason why the sexes exist in the first place."
Preach babygirl, preach!
Watch Olivia keep it 💯.
Share your thoughts.