Single women explain why Pookie & Ray Ray superior
Modern women love thugs.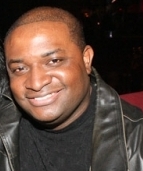 Blog King, Mass Appeal
ATLANTA — Damn. Nice guys really do finish last. A viral compilation video shows a coterie of delusional single ladies elucidating why they prefer Pookie & Ray Ray as dating partners over eligible bachelors who work a 9 to 5. Doesn't matter if Pookie has a criminal history. It's their assertion thugs and drug dealers proffer a more enticing romantic package. "Dating a drug dealer, I felt more feminine than I ever felt in my life," one woman explained. "We're being totally honest, drug dealers are more romantic. They know women because they get a lot of women." Another popsy added, "I like drug dealers. I like scammers. A 9 to 5? I don't even work a 9 to 5." Social media reaction was fierce. One commenter wrote, "They want a drug dealer because he's stupid and will blow his money. He ain't thinking about the future. They have him right where they want him. Smh."
Another person chimed in with, "And then they complain about Black women being unalived by those same drug dealers. Smh." A third viewer added, "This is why more American men are becoming Passport Bros and also why no foreign men come here to find wives." A separate video shows a handful of modern popsies saying Pookie & Ray Ray are in demand because they don't mind moving in with women; whereas men who have their own homes ain't lookin' to move in with no chick.
Do you agree with the ladies?
Have Pookie & Ray Ray cornered the dating market?
Watch the controversial clip.
Share your thoughts.