Pookie deletes fashionista because she 'dumped' him

Nigerian beauty fatally stabbed.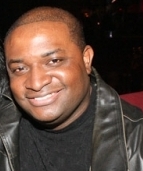 Blog King, Mass Appeal
LAGOS — The adventures of Pookie & Ray Ray continue. Crime Corner released the murder documentary of Instagram model Augusta Osedion, 21, who was mutilated by her boyfriend, Benjamin "Killaboi" Best, because she dumped him. The femicide transpired on July 13, 2023 in Lagos, Nigeria. Augusta was a student at LEAD University. When she told Benjamin she was sundering their 3-year relationship, a bout of contretemps ensued. As the quarrel intensified, Benjamin grabbed a knife and stabbed Augusta multiple times before fleeing the scene. Augusta's mother, Onwabhagbe Cordelia, grew suspicious and spoke with her daughter's roommate who led her to Benjamin's residence. "When we got to my daughter's boyfriend's house, her Mercedes Benz C30 was parked in front of the building but the apartment was locked," Onwabhagbe recounted.
Police were called. When officers arrived, they made a shocking discovery. "Detectives led by DPOAjah visited the scene and the door was forced open, only to discover the lifeless body of Augusta and the female genital chopped off, in a pool of her own blood," said Lagos policeman Benjamin Hundeyin. You heard the officer. He didn't stutter. Augusta's vagina was severed.
Her embonpoint and nipples were reportedly also sliced off.
Benjamin, 26, confessed to the murder on Instagram.
He promised to turn himself in.
But he was on the run for 4 months.
Benjamin was arrested in Sierra Leone on October 20th.
"I am truly sorry for the damage I have caused and the pain I have left," Benjamin wrote prior to gettin' busted.
"Everything happened due to pain and betrayal, cheating, toxicity and all. None of her body parts went missing. Nothing was intentional. We got into a fight and argument regarding something I rather not say in order to protect her image and respect for the dead… I ran out of fear. I stabbed someone and didn't know what to do at that point but nothing was intentional and none of her body parts was cut out… I know I have only a few days on earth and only the truth can bring me peace and bring God's acceptance… I deserve death… Whatever the fate is, I will take, including death as there is no justification for taking a life. I will be accountable."
Augusta was a sexy fashionista with a massive social media following.
Benjamin is a murderous bum.
Ladies, choose better.
Watch the explosive documentary.
Share your thoughts.