Deranged man attacked toddler inside Walgreens
Deranged malefactor punches child.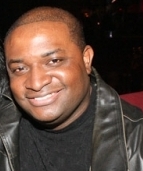 Blog King, Mass Appeal
MIAMI — Police in Miami are investigating after 27-year-old Marvin Green attacked a 3-year-old boy inside a Walgreens store for no damn reason. Yep, the crime was random and unprovoked. It was also captured on video. Surveillance footage shows Green sucker-punching the toddler in his scruff before effectuating an egress. Rumor has it he's mentally ill. But you gotta wonder if the negro zombie was under the influence of drugs. "The video is very disturbing to watch," Officer Kiara Delva told reporters. "We have no idea why he would commit such a vicious act to a baby boy who is completely innocent." Social media reaction was unforgiving. One viewer wrote, "Anyone who attacks children or the elderly should never walk free ever again in their lives!!!!!!" Another added, "If he hit a random child like that, imagine what he does to his girlfriend, wife, or baby mama?"
As previously mentioned, Green is African American.
But the kid appears to be White or Asian.
Green also has a crime record like Charles Manson.
Should this be treated as a hate crime?
Watch disturbing footage.
Share your thoughts.