Kayla Nicole is ready for marriage, but Kelce ain't

Travis won't pop the question.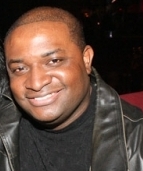 Blog King, Mass Appeal
KANSAS CITY — Kayla Nicole, the black girlfriend of Kansas City Chiefs tight end Travis Kelce, damn near broke the Internet the other day when she shared a series of seductive photos she took inside a carless parking garage with the caption: "a lot to handle." Not sure why she did it. But God bless her. The curvaceous popsy is decked out in a tight stygian ensemble that showcases her plump derrière and juicy embonpoint. She's definitely a lot to handle. After descrying the photos, a horny Travis (who's white) posted a line of drooling emojis. So if he likes it, shouldn't he put a ring on it? Hell, even Stevie Wonder can see Kayla aspires to be barefoot and gravid. But, for some reason, Travis hasn't popped the question.
The swirling lovebirds have been together (off and on) for five years. Social media reaction was fierce. One fan wrote, "She submitted to him and, still being fine, he didn't marry her. Maybe he unconsciously doesn't want black kids. But she is fun and submits. I am sure he made her have abortions too. But yes, it is better to be Travis' girl than a dusty girl and have the same problems. I bet she doesn't have to work."
Another fan added, "I don't blame him because once he marries her it's game over. The ratchet comes out even more than just showing half naked pictures on the Internet for the whole world to see. She's going to start giving him that dirty attitude, entitlement to his money and when she can't have her way she'll just divorce him and take everything he worked hard for. He made the right choice not to marry her. If he's smart he'll leave it that way." 
Do you agree with the fans?
Should Travis avoid marrying Kayla?
Would he be better off waiting on Becky?
Share your thoughts.