White gunman in Buffalo 'targeted' Black people
Gunman targeted blacks.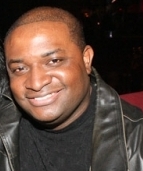 Blog King, Mass Appeal
BUFFALO — Payton Gendron, a rifle-toting 18-year-old, was thrown in the slammer after he opened fire on a bunch of black folks at a supermarket for no f*ckin' reason — killing 10 and injuring 3 others. The racially motivated massacre went down Saturday night at Tops Friendly Market in Buffalo, New York. Gendron — a white dude from Conklin — livestreamed the killing spree after traveling 200 miles to a black neighborhood. The trigger-happy teenager donned tactical gear and conducted reconnaissance at the grocery store 24 hours prior. Gendron surrendered to police and didn't put up a fight. Following his arrest, Gendron told officers his modus operandi entailed extirpating every n*gger in sight. Investigators also found a White supremacist manifesto that he wrote and disseminated online. "The evidence that we have uncovered so far makes no mistake that this is an absolute racist hate crime," said Buffalo Police Commissioner Joseph Gramaglia. "It will be prosecuted as a hate crime. This is someone who has hate in their heart, soul and mind."
Gendron even had the audacity to plead not guilty to first degree murder. Ain't that a bitch? Social media reaction was unforgiving. One person wrote, "Put this bitch down! No courts needed!" Another chimed in with, "Put him in a cell block with black people." A third person added, "Pleads NOT GUILTY? HOW????" Gendron accidentally shot a white customer and told him he was sorry.
Gendron's family members claim he has issues with mental health?
What punishment do you think is suitable? Life without parole? Death penalty perhaps?
Watch Gendron get arrested.
Share your thoughts.