Satanic rapper brags about aborting babies in her song
Rapper promotes killing babies.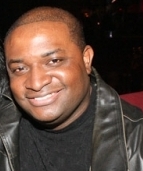 Blog King, Mass Appeal
LOS ANGELES — Uh-oh! A viral music video shows Roe v. Wade rapstress TNFW Nique and her twerking accomplices braggin' about aborting babies at Planned Parenthood as an alternative to levonorgestrel. The 25-year-old redbone even admits abortion is murder. The filicidal track, titled "Baby Daddy Free (BDF)," is a remix of Hitkidd & GloRilla's "F*ck N*gga Free (FNF)." Many are calling it the most nefarious composition of all-time. The satanic lyrics go: "I'm B-D-F n*gga, Baby Daddy Free. That means I ain't got a n*gga's baby coming outta me. So I'm A-B-O-R-T-I-N-G. On my way to the clinic, I forgot the Plan B. Let's goooooo! Bitch, I got murder on my mind." Social media reaction was unforgiving. One viewer wrote, "You need Jesus and I'm not even religious." Another chimed in with, "This is the KKK's favorite song." A third observer added, "This is pure EVIL. Don't have sex if you don't want to get pregnant. Don't be with a man if he's trash and don't respect you. Females are better than this. Why are y'all praising murder?"
TNFW Nique also endorsed fellatios, saying she "ain't trying to be a MILF so I swallow all his children."
Are you Pro-Choice or Pro-Life?
Watch the disturbing video.
Share your thoughts.