Juvenile thug smoked two beautiful chicks at a soirée
Lil Lamar let his gat explode.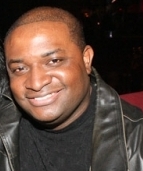 Blog King, Mass Appeal
DOTHAN — Law enforcement officials in Dothan, Alabama are investigating after 14-year-old Lamar Oliver Jr. murdered 21-year-old Jasmine Danielle Bean and 20-year-old Ja'Lexius Lashon Wells. The double-femicide transpired last Sunday in the living room of a residence in the 200 block of 5th Avenue. Lamar, a Pookie & Ray Ray wannabe, was arrested the ensuing Monday. He's charged with murder and he'll be prosecuted as an adult. According to police reports, Lamar and the popsies had contretemps at an evening soirée. As the donnybrook intensified, Lamar pulled out his gun and opened fire. Jasmine and Ja'Lexius were pronounced dead at the scene. When investigators probed Lamar's social media accounts, they discovered pictures of him wielding firearms (à la Osama bin Laden). Social media reaction was venomous. One reader wrote, "Stupid ass little boy with no guidance! Lock his ass under the jail!!!" Another chimed in with, "I blame his parents. They created this filth… Disgusting!"
A third person added, "Start CHARGING these darn Parents & things will STOP… They will do better!!! Yes, start shackling their mothers with 'em & see how fast these hoodlums STOP THIS HORRID BEHAVIOR!!! RIP BABY!!!🙏🙏🤎" Sadly, runnin' afoul of the law is nothin' new to Lamar. The trigger-happy teenager was already wanted for two counts of first-degree attempted assault and one count of discharging a firearm into an occupied vehicle in relation to an incident that went down in July.
Should Lamar spend the rest of his life behind bars?
Are Western women being targeted?
Watch the sad report and interviews.
Share your thoughts.