Kanye West & NFL players believe Super Bowl rigged

Players say league rigged.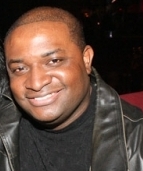 Blog King, Mass Appeal
TAMPA — A viral video shows maligned rapper Kanye West claiming the Tampa Bay Buccaneers' 31-9 victory over the Kansas City Chiefs in Super Bowl LV was rigged in Tom Brady's favor to ensure the Deflategate/Spygate cheater collected a 7th ring before retirement. Ain't that a bitch? "I seen [Patrick] Mahomes throw that game," Kanye recalled. "I knew the conversation. The conversation was like, 'You got a long career ahead of you. We need our boy to get 7 rings. You ain't gone be moonwalking today, Mahomes.'" Receiver Antonio Brown — who played in the game for the Bucs — agrees with Kanye, saying Mahomes delivered his best Paul Crewe impersonation to guarantee Brady egresses the sport as a 7-time world champion and, as payback, the NFL made sure the Chiefs defeated the Philadelphia Eagles in Super Bowl LVII. If true, that would insinuate Brady (the GOAT) and Mahomes (the KIDD) worked in cahoots. Kanye and AB ain't the only ones crying foul.
Ex-Jacksonville Jaguars cornerback Jalen Ramsey did some whistleblowing of his own, saying the NFL told his team at halftime to let Brady win the 2017 AFC title game because it's best for the league. Former Chiefs running back Larry Johnson proclaimed outcomes are predetermined. Cincinnati Bengals head coach Zac Taylor said this year's AFC title game was rigged.
KC defeated Cincy 23-20.
Quodam Dallas Cowboys wideout Dez Bryant chimed in via Instagram shortly after KC's 38-35 victory over the Eagles, insinuating Illuminati cult members also had a hand in Sunday's outcome. Freemason 3, 6, 9 numerology was visibly evident throughout the game. "I gotta keep it G. I'll be lying if I didn't say something similar…" Dez wrote. "That was an obvious fixed game… truthfully some of the things we all love can be corrupt… ain't no such thing as a fair game… You gotta find your cult because this world shares so many dishonest perspectives…"
Find our cult?
Hmm… interesting.
In the NFL's defense, commissioner Roger Goodell is on record hinting the league officials script games to boost television ratings which is 100% legal — thanks to their sports entertainment license. Not to mention the NFL and Vegas oddsmakers are in bed together and they're copulating doggystyle with no condom. The league has lucrative sponsorship deals with several sports gambling entities such as DraftKings, BetMGM and FanDuel.
Social media reaction was mostly congruent.
One viewer wrote, "NFL is most definitely rigged."
Another added, "Didn't FanDuel sponsor a few WWE pay-per-views back in the day? You could even place bets on matches if I remember correctly."
Television ratings don't lie. More than 113 million viewers descried Super Bowl LVII coupled with the fact 50 million gamblers placed $16 billion in wagers and those goofy-ass TV commercials cost advertisers $7 million per 30 seconds. That would explain why the NFL scripts more close games than blowouts. It's imperative to keep our eyes glued to the television.
It should be noted Kanye is bipolar and Antonio suffers from CTE.
Prior to kickoff, CBS football analyst Nate Burleson predicted KC would win by the score 38-35.
Also, at the Super Bowl parade, Mahomes wore a WWE championship belt.
Are you ok with the scripted nature of NFL games?
Watch Kanye's explosive video.
Share your thoughts.