Jackson Mahomes caught molesting sexy club owner

Jackson Mahomes in trouble.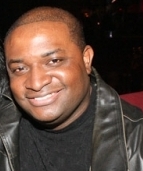 Blog King, Mass Appeal
OVERLAND PARK — "No means no!" Jackson Mahomes, the TikTokin' brother of Kansas City Chiefs quarterback Patrick Mahomes, is in boiling hot water with the law after he shoved a waiter then sexually assaulted the owner of Aspen Restaurant & Lounge in Overland Park, Kansas. The incident transpired Saturday, February 25th around 11:00 p.m. It was also captured on video. Surveillance footage shows a drunken Jackson, 22, grabbing Aspen Vaughn by the neck before shoving his tongue down her throat multiple times. The grab left bruises on her neck. "He forcibly kissed me out of nowhere, and I'm telling him, pushing him off saying 'what are you doing?' and then he did it two more times," Aspen told TMZ. "I was in shock. Like you're a child and he was trying to say 'we should be a power couple' and I'm like 'clearly you're out of your mind.'"
Aspen smiled in the video which makes you wonder if she enjoyed it.
Jackson is also friends with her step-daughter who works at the restaurant.
Social media reaction was wild. One viewer wrote, "I'm surprised Jackson likes p*ssy.😂" Another chimed in with, "Since when was grabbing a woman by the neck a good move? And then he goes and does it twice… lol… what a dummy. Um… definitely a little rapey… he's trying to prove to the world, that he's not gay…. that's all it is ladies and gentleman lol." A third observer added, "This is the worst way of finding out he is not actually gay."
Prior to molesting Aspen, Jackson shoved a 19-year-old male waiter who caught him smokin' marijuana.
So he had a bad night altogether.
Does Jackson belong in jail?
Will he have to register as a sex offender?
Watch the assault.
Share your thoughts.