Stepbrother and girlfriend dismembers his stepsister
Stepbrother murders stepsister.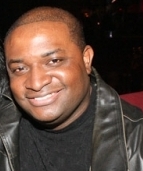 Blog King, Mass Appeal
ST. GEORGE, Bristol — Here's another reason to keep stepparents and stepchildren away from your kids. Anna Uncovered released the murder documentary of 16-year-old Becky Watts who was dismembered by her evil stepbrother — Nathan Matthews — and his pregnant girlfriend, Shauna Hoare. The homicide transpired February 19, 2015 in St. George, Bristol — a district on the eastern edge in England. Becky's father married Nathan's mom. According to court docs, Nathan and Shauna harbored a secret sex idée fixe with prepossessing teenage girls and Becky fit their profile for a Ménage à trois. So the sadistic pair kidnapped Becky, handcuffed her, zapped her with a stun gun, raped her, and asphyxiated her. Then Nathan, 28, and Shauna, 21, pulled out a circular saw and took turns chopping Becky into bits before storing her remains in a red suitcase that was placed inside their Vauxhall Zafira. Despite all of that, Nathan and Shauna showed zero contrition. They ordered carryout and played the game of Monopoly while chortling over Frozen's parody song "Do You Want to Hide a Body?" Ain't that a bitch?
Nathan was arrested, charged and convicted of murder.
He's serving 33 years to life in prison.
Shauna, who laughed during police interrogation, was found guilty of manslaughter.
She was sentenced to 17 years.
Social media reaction was fierce. One commenter wrote, "Divorce is bad for kids." Another chimed in with, "Both of these evil demons should have had their hands and legs handcuffed so they could be thrown in shark-infested waters." A third person added, "That's what you get when you force unrelated kids to live together… and why does he get 33 years and she gets 17? They always get away with it."
A year before she was killed, Becky told caseworkers Nathan — who suffers from depression and fibromyalgia — bullied her, took pictures of her naked and vowed to post them online if she didn't satisfy his fetishes. She also said her simpin' father, Darren Galsworthy, "would throw her out" if the photos went viral. Nathan was attacked by inmate Royston Jackson, 49, in prison.
The convicted murderer poured a jug of boiling hot butter all over Nathan's countenance.
"Karma's a bitch," Darren told reporters.
"I'm not sorry it's happened. It's my birthday today and that's the best present I'll get all day."
Damn.
Watch the explosive documentary.
Share your thoughts.