Soldier kills track runner because of child support
Army soldier kills girlfriend.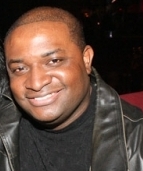 Blog King, Mass Appeal
GARY, Indiana — Mama's Baby, Daddy's Maybe? Took 8 years. But they finally convicted his ass. Leah Gordone released the cold case documentary of gravid track & field star Rochelle Stubblefield who was murdered by her boyfriend, U.S. Army soldier Derron Fuller, because he didn't want to pay child support. The femicide transpired on November 10, 2015 after Rochelle attended a basketball game in Hammond, Indiana. She was 8 months preggo. Police officials said Derron, 27, was the only person with motive to kill because he denied paternity. Even though Rochelle's cadaver was never found, detectives believe she was asphyxiated and stabbed in the head. They also located her abandoned car, her broken eyeglasses and her shoes in Gary, Indiana. Derron's cousin told investigators he killed Rochelle because he didn't want his wages garnished. Derron, who was stationed at Kentucky's Fort Knox, was arrested in 2020 and charged with two counts of murder (he killed Rochelle and her unborn son — Amir Dashaun Thomas Stubblefield).
The cheap bastard was also charged with one count of obstruction of justice.
Derron was convicted in April 2023.
Social media reaction was vicious. One commenter wrote, "Prison instead of child support? He's a dummy." Another person added, "Men are getting weaker by the day." Rochelle's mom warned her Derron was an evil sumbitch. But her lovestruck daughter stayed with him anyway, saying she "can change him." Rochelle, 20, was a distance runner at Calumet College of Saint Joseph.
She studied criminal justice and had aspirations of becoming a Crime Scene Investigator (CSI).
Watch the documentary.
Share your thoughts.