Jeremy Brown's sepulture featured twerking & more

Jeremy's funeral was insane.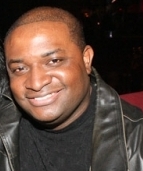 Blog King, Mass Appeal
CHICAGO — Jeremy Brown, the Pookie shot dead by Carlisha Hood's 14-year-old son, had one helluva funeral. His family wore "Knockout King" t-shirts to commemorate him beating Carlisha's ass. They tossed marijuana into his grave. And Jeremy's baby mama twerked on his cardboard cutout. She even donned transparent raiments so we can descry her derrière. The service was captured on video. Jeremy's chick clapped back at haters via social media. "This mothaf*cka internet-trolling 'cause I put 'Knockout King' on my mothaf*ckin' shirt," she ranted. "Bitch, he is the Knockout King. Y'all really gettin' on my mothaf*ckin' nerves." Social media reaction was vicious. One commenter wrote, "Aww, that's nice. Too bad he's in hell. I'm sure that's where Knockout Kings go." Another viewer added, "The Knockout Kang who probably knocked her out a few times, and she still didn't learn her lesson. This really shows how most women like her are lost."
Jeremy punched Carlisha's countenance multiple times in a Chicago fast food joint before her son filled him full of lead.
The sanguinary ordeal was captured on video.
Carlisha and the teen were arrested but charges were dropped.
Do you agree?
Watch Jeremy's wild sepulture.
Share your thoughts.