Pookie is shot dead after punching a single mother
Pookie learned fatal lesson.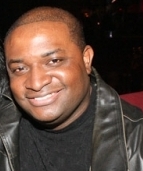 Blog King, Mass Appeal
CHICAGO — The adventures of Pookie & Ray Ray continue. A viral video shows Jeremy Brown, 32, punching Carlisha Hood, 35, repeatedly in the countenance before her 14-year-old son pulled out a gat and smoked his ass. The sanguinary ordeal transpired June 18th at a fast food restaurant in Chicago, Illinois. Jeremy was pronounced dead at the scene. Carlisha and her son were arrested and charged with first-degree murder. But charges were dropped after police officials determined the teen acted in self-defense. "Based upon our continued review and in light of emerging evidence, today the Cook County State's Attorney's Office has moved to dismiss the charges against Carlisha Hood and her 14-year-old son," the office said in a statement. "Based upon the facts, evidence, and the law we are unable to meet our burden of proof in the prosecution of these cases."
Even though charges were dropped, Carlisha is still pissed. She filed a lawsuit against the city and the Chicago Police Department. "I've experienced pain in many ways that I would never have thought," Carlisha told the Associated Press. "What happened to me was totally unnecessary. Never in a million years would I have imagined being brutally attacked, beaten and being arrested."
Cell phone footage shows Jeremy yelling at Carlisha while they were standing in line. During the argument, Carlisha texted her son (who was waiting in the car) to grab her gun and come inside. "Get your food!" Jeremy told Carlisha. "Say one more thing and I'm gonna knock you out!" After Jeremy punched her multiple times, Carlisha ordered her son to kill him. A chalk outline ensued.
A male bystander had a chance to intervene. But he scurried towards the exit like a lil bitch.
Employees weren't any better. They pretended everything was normal.
Social media reaction was Icy Hot.
One commenter wrote, "Why the f*ck does a 14-year-old have a gun?"
Another chimed in with, "If the charges weren't dropped there would have been rioting."
A third viewer added, "Oh well! He won't punch anyone else's mom!"
Jeremy's family wore "Knockout King" t-shirts at his funeral.
His baby mama twerked on his man-sized cutout.
What's my take?
Dude had no business hittin' a woman like that.
Jeremy's punches were so weak, he couldn't knock her out.
Remember, even in conflict, it's imperative to treat 'em like a lady.
Watch the shooting below and the funeral above.
Share your thoughts.
He kept saying he was going to knock her out..but he couldn't knock out sh!t #freecarlishahood #Carlishahood pic.twitter.com/0miAcosOuz

— certified (@MzSonYa237) June 26, 2023