Pookie kidnaps his ex from Wingstop then murders her

Pookie kidnapped girlfriend twice.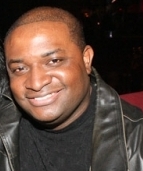 Blog King, Mass Appeal
LOVEJOY — The adventures of Pookie & Ray Ray continue. Viral Crimes released the murder documentary of 19-year-old Khaliyah Jones who was shot dead by her simpin' ex-boyfriend, 20-year-old Cameron Hopkins, because she broke up with him. The femicide transpired on July 16, 2023 in Lovejoy, Georgia. Khaliyah was busy working her shift at a Wingstop restaurant when Cameron barged in and forced her to leave at gunpoint without clocking out. As Khaliyah was shoved into the car, employees called 911 and reported the abduction. Moments later, Cameron led police officers on a high-speed chase. He was traveling at least 100 miles per hour. Cameron pulled into a high school parking lot, pointed his gun at Khaliyah's throat, and opened fire — striking her three times. "We definitely heard a female," an officer told reporters. "She was screaming after the shots were fired from inside that vehicle." Realizing he took his ex-girlfriend's life, Cameron called Khaliyah's mom — Bridgette Jones — to explain.
"I hear the screams of him saying, 'Mrs. Jones! Mrs. Jones! Wake up baby. She won't wake up,'" Bridgette recounted.
"I think that the magnitude of what he had done probably started kicking in."
Cameron fired several shots at officers and a shootout ensued. The trigger-happy thug was clearly outmatched, so he waved the white flag. Cameron was arrested and charged with murder. What's sad is he was supposed to be in jail. Cameron kidnapped Khaliyah at gunpoint on July 17, 2022 in a Walmart parking lot. He was jailed for the crime. But the judge let him out on bond.
Had Cameron remained behind bars, Khaliyah would still be alive.
Social media reaction was vicious.
One commenter wrote, "This why NO BOND should be allowed for violent offenders period!!! I don't care if they rot waiting for trial!!!" Another chimed in with, "Had she lived, she would've went back to him so what's the point?" A third viewer added, "These men are unhinged. The fact that they'd rather spend their entire lives behind bars instead of moving on is crazy."
Watch the explosive documentary that includes police dash cam footage.
Share your thoughts.