Former NFL player deleted mother and fled to Mexico

Former NFL player kills mom.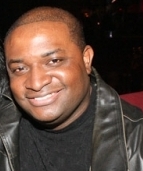 Blog King, Mass Appeal
CHICAGO — First, Chandler Jones lost his damn mind. Now this. Quondam NFL player Sergio Brown, 35, was thrown in the slammer after he murdered his mother, 73-year-old Myrtle Brown, then fled the country. The femicide transpired on September 16th in Maywood, Illinois — a suburb of Chicago. After beating his mom to death, Sergio dumped her corpse in a creek behind their home. Then he burned all her clothes in a bonfire. Yep, Sergio — who has a net worth of $5 million — was living with his mama. Shortly after the murder, Sergio fled to Mexico where he disseminated a bizarre Instagram video claiming he was abducted by the FBI and the Maywood Police Department. He also thought his mom was on vacation. "They kidnapped me twice from home. It had to be the FBI or the Maywood police," he ranted with loud music in the background.
"I thought my f*ckin' momma was on vacation."
A second video shows the barmy defensive back celebrating Myrtle's quietus at a party.
The thots in attendance didn't care Sergio was wanted for murder because they twerked and rubbed their asses on him.
Sergio re-entered the United States on Tuesday and San Diego police officers were waiting on his black ass as soon as the plane landed. He was arrested and charged with first-degree murder. Social media reaction was wild. One commenter wrote, "I believe him. The FBI is a criminal organization now." Another chimed in with, "She deserved it. As a child of a single black mom, I know this all to well. They put their children through so much trauma, abuse, neglect, etc."
A third person added, "So what else is new with these NFL players? Sexual assault, murder, dog torture, domestic abuse…. NOTHING NEW AT ALL. And they keep getting hired and we keep watching."
As an undrafted free agent out of Notre Dame, Sergio signed with the New England Patriots in 2010.
He played seven seasons for the Patriots, Indianapolis Colts, Jacksonville Jaguars and Buffalo Bills.
Is CTE culpable for Sergio's deportment?
Or, is he pretending to be a dumbass?
Watch him rant, party with skanky chicks, and assault a Mexican police officer.
Share your thoughts.