Taco Bell manager poured boiling water on mom & kid
Taco Bell is gettin' sued.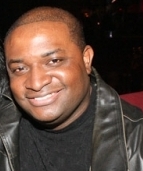 Blog King, Mass Appeal
DALLAS — Taco Bell is being sued by a black mother and her daughter after a manager drenched their asses with boiling hot water during a dispute. The donnybrook transpired on June 17th in Dallas, Texas. It was also captured on video. Surveillance footage shows Brittany Davis and her 16-year-old kid having contretemps with a white cashier over an erroneous order. When Brittany and her partner-in-crime went behind the counter, a female manager grabbed a "scalding bucket of water" and poured it on 'em. Dayuuummm! Brittany and the young girl scurried towards the exit like cockroaches. Both suffered acute third-degree burns, causing their "skin to bubble the size of softballs." Ouch! To add insult to injury, employees mocked the maimed females as they effectuated an egress. According to the lawsuit, "As this family was leaving the parking lot, a Taco Bell employee came outside the front door, laughing, clapping and taunting the family – adding insult to horrific injury."
Brittany is seeking $1 million in damages. Civil rights attorney Benjamin Crump is representing her. So this promises to become "Black Lives Matter" litigation. Prior to gettin' doused, Brittany told investigators she went through drive-thru three times to have the entrée rectified. An employee eventually let 'em inside the locked dining area where all hell ultimately broke loose.
The manager is claiming self-defense.
Are you Team Brittany or Team Taco Bell?
Watch disturbing footage.
Share your thoughts.