Deranged boyfriend kills girlfriend, himself & baby
Keashawn & child murdered.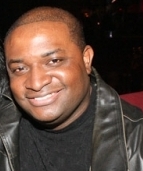 Blog King, Mass Appeal
COVINGTON, Ga. — Pookie & Ray Ray are on a roll and they're showin' no signs of slowin' down. The city of Covington, Georgia is in mourning after convicted felon Darian Bennett shot and killed his ex-girlfriend, Keashawn Washington, and their child before blowing his own brains out. Darian also shot Keashawn's mother but she survived. Granny remains hospitalized in critical condition. The double murder-suicide transpired June 11, 2022 after the couple broke up. According to police reports, Darian barged into Keashawn's house and opened fire — killing her as she held their 14-month-old daughter, Jaquari Bennett. Then he shot Darian's mother (Peggy Burns), grabbed the baby and drove to Riverdale First United Methodist Church where he proceeded to kill himself and the little girl. Other kids were in the home but weren't harmed.
Darian tried to kill them too but they were astute enough to hide in closets and underneath the bed.
Social media reaction was unforgiving. One person wrote, "These angry f*ckin' men. Their mindset is 'if I can't have you no one will.'" Another chimed  in with, "Women please be careful who you let into your life. Stop letting sweet talk, looks and materialistic things attract you to the wrong person." A third person added, "I wonder what these women be doing to trigger these fools to go batshit?" 
Keashawn, 38, had a protective order against Darian.
But it obviously didn't work.
Another day, another chalk outline.
Pookie & Ray Ray claimed another victim.
Watch the sad report.
Share your thoughts.