Queen Pin actress JoKisha murdered by abusive lover
Jealous lover murders actress.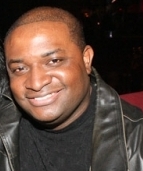 Blog King, Mass Appeal
ATLANTA — It took 6 years. But they finally got his ass. Alfredo Capote was thrown in the slammer after he kidnapped and raped sexy actress JoKisha Brown before she was murdered on the eve of her 36th birthday. The femicide transpired around 10 p.m. on July 1, 2016 in Atlanta, Georgia. JoKisha's corpse was found inside her Mercedes-Benz riddled with gunshot wounds. The prepossessing redbone was parked outside a strip mall in the 2100 block of Cheshire Bridge Road, near the Red Snapper Seafood Restaurant. JoKisha's friends posted several messages on Facebook accusing Alfredo of foul play. The Ike Turner wannabe also has an extensive history of abusing JoKisha. In 2016, Alfredo raped her in a hotel room before she jumped out of a moving car and hid inside a stranger's vehicle. When police officers arrived, they said JoKisha was scared as hell.
"She was laying in the floorboard of this stranger's car and would not raise up," Perry Police Captain Heath Dykes told reporters.
"She was obviously distraught, frightened, very upset and started telling us what happened and who the guy was."
Alfredo also hog-tied JoKisha's 17-year-old son then left him stranded at home while he raped his mother. Alfredo, 30, is facing kidnapping, rape, armed robbery, aggravated sexual battery and false imprisonment charges. And it won't be long before he's charged with murder. JoKisha, a Jacksonville native, starred in the 2010 film "Queen Pin." She's stunning and very curvaceous.
Makes you wonder why she hooked up with Pookie & Ray Ray.
"Queen Pin" is available on Freevee and Amazon.
Share your thoughts.