N*ggas are down for Trump

Trump has n*gga support.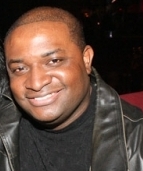 Blog King, Mass Appeal
NEW YORK — Every now and then you stumble across a story that makes you say, "Dayuuummm!" Derrick Gibson, a former New York State gubernatorial candidate, has gone viral for proudly declaring himself as the leader of the "N*ggas 4 Trump" election campaign. That's not a misprint. Penurious negroes are finally succoring quondam President Donald Trump and it's funny as hell. I say let's proffer a sizable donation as an expression of gratitude. I'm serious. Gibson's campaign should make you proud to be an American. Trump was recently arrested and booked for conspiring to overturn the results of Georgia's 2020 presidential election. His mugshot is all over the Internet. When asked to elucidate his Republican stance, Gibson broke it down. "I'm here to support President Trump," he told a reporter at a political rally. "You wanna know why I'm here to support President Trump? Because they done did black men like this for decades. Make up charges… so I know Trump is innocent." 
"I support Trump against this corrupt, two-tiered justice system," Gibson continued. "That's why I'm here to show my support as a black man for Trump. And I'm wearing my shirt 'N*ggas 4 Trump 2024' and I mean that." When asked to give his two cents on Trump's indictment, Gibson replied: "It's a bunch of bullsh*t!" Social media reaction was priceless. One commenter wrote, "The sad thing is, he will never be accepted in the Ku Klux Klan no matter what he says or does."
Another chimed in with, "That fool rode the short bus to school, and made an 'F' in every social studies and political science class he took." A third viewer added, "Brace yourselves. As we get closer to the election, we're going to see more sad, absurd and embarrassing side-shows like this. Everyone from Kanye and Ice Cube on one end, to low life ignoramuses like this 'bought and paid for' moron on the other. All doing the bidding of white supremacy."
Gibson also said Trump is worthy of monocracy.
"I think we should make [him] King. That's how I feel," he said.
If you want to purchase a "N*ggas 4 Trump 2024" t-shirt, go to Zerelam's website and pay $19.99.
Do you share Gibson's sentiment?
Are you ok with him drawing a juxtaposition between incarcerated black men and Trump?
Watch Gibson keep it 💯.
Share your thoughts.