Hillary Clinton talks WAP
Clintons & Megan talk WAP.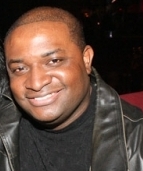 Blog King, Mass Appeal
NEW YORK — A viral video shows quondam First Lady Hillary Clinton and daughter Chelsea Clinton confabulating WAP and 'Thot Sh*t' with rapper Megan Thee Stallion as the trio tried their hand at landscape painting. Many are calling it the cringiest interview ever. The poolside chinwag took place on the second episode of Hillary's "Gutsy" docuseries — an AppleTV+ show in which she and Chelsea are sedentary with feminists from all walks of life to elucidate their challenges and triumphs. Claiming to be a hip-hop enthusiast, Hillary — who carries hot sauce in her purse for fried chicken — said she first discovered Megan through her empowering WAP (Wet Ass P*ssy) collaboration with Cardi B. She's been a fan ever since. "Chelsea follows rap music. She has ever since she was a little girl," Hillary explained to Megan. "But I kind of came to awareness of you with the Cardi B 'WAP.'" Megan said they made the song to get back at male rappers for spewing sexually explicit lyrics.
"I've always wanted to do a song with Cardi. As soon as she sent it to me, I think I sent it back to her the next day," Megan said. "The men always seem very confident talking about their sexuality and how they're going to have sex with you. So I was like, 'Well, I can do that and it's going to sound fire coming from a woman.'" Chelsea agreed, saying it's "great to see women be so fierce."
"Fearless" host Jason Whitlock referred to Hillary, Chelsea and Megan as "lesbians."
He also called their conversation "racist."
If you recall, President Joe Biden interviewed Cardi during the election to clarify needs in the black community.
Should rappers represent the urban core?
Are coochies empowering?
Watch Hillary's clip and Whitlock's critique.
Share your thoughts.
Hillary Clinton and Chelsea Clinton talking about WAP might be the worst and most awkward thing ever recorded on film

— Matt Walsh (@MattWalshBlog) September 12, 2022