Convicted felon kills lady following 1 week of dating
Melissa Smith shot dead.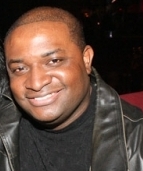 Blog King, Mass Appeal
LEESBURG, Fla. — The adventures of Pookie & Ray Ray continue. Convicted felon Alphonza Bryant was thrown in the slammer after he murdered 37-year-old Melissa Smith because she no longer wanted to date him. The femicide transpired August 8th in Leesburg, Florida. According to police reports, Alphonza showed up at Melissa's residence unannounced when she ghosted him after one week of dating. Yep, they only dated one week and dude was sprung. The jilted malefactor then broke into Melissa's residence, shot her dead and fled the premises. Melissa's mom was in the home but she was sleep and didn't hear the shooting. When she woke up, she found Melissa's corpse in the laundry room riddled with gunshot wounds. Poor Melissa was washing her panties, minding her own damn business when the n*gga killed her. A family friend told investigators Alphonza got his ass kicked by a neighbor the previous day for treating Melissa like sh*t at her dinner soirée.
So the crime was definitely premeditated.
The thug sought revenge and he got it.
Alphonza, 40, was already locked up in the Lake County Jail on an unrelated charge when Leesburg police detectives and the State Attorney's office provided substantial corroboration to have him charged with first-degree murder, armed burglary and possession of a firearm by a convicted felon. "We hope these charges allow for some level of healing and relief for the family and friends of Ms. Smith," a spokesperson with the Leesburg Police Department said in a statement. "We would especially like to thank our community for their assistance with this investigation."
Alphonza was manumitted last October after serving 20 years in prison for armed robbery.
He also has a history of domestic violence.
Chalk outlines are piling up.
Ladies, please leave Pookie & Ray Ray alone.
It ain't worth it.
Buy a dildo.
Watch the sad report.
Share your thoughts.