Rapist kills wrong witness
Quintia was killed mistakenly.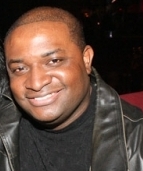 Blog King, Mass Appeal
MOCKSVILLE — This would probably classify as a Pookie & Ray Ray story if the malefactor wasn't so damn old. Harold Reid Jr., 78, was thrown in the slammer after he murdered 26-year-old Quintia Miller because he thought she was about to testify against his ass in a sexual assault case. But, turns out, he deep-sixed the wrong chick. It was a case of mistaken identity. Harold meant to kill Shavonne Barnes — his stepdaughter who wasn't under witness protection. The femicide transpired October 3rd at Rowan Pointe Apartments in Mocksville, North Carolina. "The attack should have never been her," Shavonne told investigators. "The bullet was meant for me." According to police reports, Harold ran up on Quintia in broad daylight and opened fire — striking her multiple times. She was pronounced dead at the scene. Quintia leaves behind a 6-year-old son. Harold was arrested and charged with murder. "Today someone lost their life," neighbor Eugenia Ijames told reporters.
"This mother died today because he was looking for someone else, and it's senseless."
Social media reaction was vicious. One person wrote, "That's the police for you. If you're testifying in his case, why the f*ck don't they have you in witness protection?" Another chimed in with, "Nasty old fart! I hope he never gets out!" A third reader added, "Even the old heads are killing our black women," to which another person replied, "I guess all black women look alike. Smh."
Prosecutors said they're not considering the death penalty because Harold is about to die anyway.
"Whenever I was a child around 10-12 years old, he was sexually molesting me," Shavonne recalled.
"I knew from the point of his release, his goal was to kill me, and he made that very clear. I also watched him lay on the ground, and his words to me were… 'I was coming for you.' Not only did he violate me, but he's also taken an innocent life because he's a coward."
Watch the sad report.
Share your thoughts.