Young thug murders older girlfriend and her daughter

Jilted lover kills mom & kid.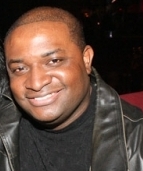 Blog King, Mass Appeal
HAGERSTOWN — The adventures of Pookie & Ray Ray continue. 22-year-old Javon Hines was thrown in the slammer after he murdered his 40-year-old girlfriend, Elise Wars, because she tried to break up with his ass after one month of dating. Javon also killed Elise's 4-year-old daughter, Khori Ashton. The double-femicide transpired last Wednesday inside a hotel room in Hagerstown, Maryland. A housekeeper found their sanguinary corpses riddled with gunshot wounds. Javon was arrested 24 hours later and charged with murder. Elise, a victim of domestic violence, rented a room at APM Inn and Suites to get away from Javon. But he somehow tracked her down and took her life. What's sad is Javon is only half her age. Elise could've been his mom. Makes you wonder why she didn't copulate with someone older. Social media reaction was melancholic. One person wrote, "Age gap played a huge role. I'm pretty sure she didn't want him anymore and his young ass snapped… So sad😔." Another chimed in with, "Ladies it's ok to be single. Wait until your kids grow up. These people are sick." A third person added, "If you can shoot an innocent child you are a sick motherf*cker!"
Those close to Elise said she loved her daughter more than anything. They were practically inseparable. "Nothing meant more to her than Khori," Shannon Monique, Elise's longtime friend, told WUSA9. "She re-formatted her entire life around Khori. She had a heart of gold." Priscilla Dorsey, Elise's other friend, can't believe she's gone. They've known each other since they were kids.
"That was my best friend, that was my sister and family," Priscilla said.
"It hurts. It really hurts."
Should women, even if desperate, date men half their age?
Watch the sad report and interviews.
Share your thoughts.