Passport Bros under attack

U.S. chick rips Passport Bros.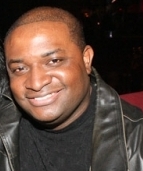 Blog King, Mass Appeal
LOS ANGELES — A viral video shows a prepossessing Western chick lambasting American men for pursuing conjugal interests overseas. In case you haven't heard, the Passport Bros, Passport Brad and Men On The Move are traveling abroad to find "traditional" women to marry because it's their assertion American hotties are narcissistic and too perverse to be good wives. Not to mention Western culture is Satanic and eerily reminiscent of Sodom and Gomorrah. There's also scuttlebutt that females in foreign countries are penurious, benighted and don't vocalize proper English if they speak it at all. For those reasons, the modern popsy in the video believes American men are taking advantage of 'em. "Look, if you want to go abroad and find a traditional woman to spend the rest of your life with, that's totally okay," she said. "What you have to realize is regardless of where you are in the world, energy doesn't lie. And just because a woman is more traditional doesn't mean she's an idiot."
"You're getting your passport and you're going abroad," the hater continued. "But the intent to try to manipulate and gaslight women who don't speak English… and aren't really accustomed to Western men and their mentalities and their manipulation tactics, know for certain that your energy is not gonna lie. No matter how much you try to cover it up. No matter how many fancy dinners you take her to, how many gifts you buy her, how many compliments you give her. If you have negative underlying intentions, they will show up in your energy and she will pick up on it."
Babygirl also issued a warning about foreign men and how protective they get when it comes to their women. "These traditional women are super protected by the men in their families," she said. "So if you ever go abroad and try to mess with one of these girls… do her wrong or cheat on her, she's gonna send the men in her family after you and they will beat your ass." 
Damn.
A second modern woman released a video, calling the Passport Bros "pathetic" for egressing the country.
Do you share their sentiment?
Are U.S. bachelors wrong for eschewing American women?
Watch both podcasts.
Share your thoughts.