Ex-wife plotted NBA star's murder over life insurance

Lorenzen Wright was set up.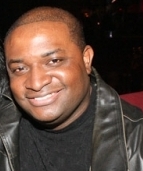 Blog King, Mass Appeal
MEMPHIS — Viral Crimes released the murder documentary of quondam NBA star Lorenzen Wright who was set up by his ex-wife, Sherra Wright, over a life insurance policy. The homicide transpired July 19, 2010 in Memphis, Tennessee. Five months after she divorced Lorenzen, Sherra orchestrated a murder plot to purloin financial security. She recruited her cousin, Jimmie Martin, and a church deacon, Billy Ray Turner, to kill Lorenzen so she can cash in on his million dollar life insurance policy. Sherra lured the 7-footer to a desolate field near a golf course. Once there, Lorenzen was ambushed by Jimmie and Billy Ray who opened fire — shooting the big fella 11 times in the head, torso, and right forearm. Police cadaver dogs found Lorenzen's skeletal remains 10 days later. The case went unsolved for 7 years. By then, Sherra had expended most of the million dollars she received from the lump sum payout. Police said she was a person of interest when Lorenzen's corpse was found.
But it took several years to build a case.
Sherra even wrote a murder novel titled "Mr. Tell Me Anything" five years after Lorenzen's demise. 
In the book, she accused him of infidelity.
The publication can be purchased on Amazon.
When detectives finally brought Sherra in for interrogation, she told 'em Lorenzen was killed in a drug deal gone bad. But they knew she was a goddamn lie. Sherra, Jimmie and Billy Ray were arrested and charged with murder. "I told the police since day one that she was involved," lead investigator Marion Goods told A&E True Crime. "She was the only one who benefited from him being dead. She knew he was really done with her and was moving on with his life. She couldn't stand it."
Sherra received 30 years in prison.
Billy Ray was sentenced to life.
And snitchin' Jimmie received immunity for singing like a canary.
He is, however, serving 20 years for killing his girlfriend in a separate case.
Lorenzen, 34, was drafted 7th overall by the Los Angeles Clippers in the 1996 NBA Draft.
He and Sherra were married 13 years and they have 6 children.
As he was being shot, Lorenzen called 911.
But he couldn't talk.
The dispatcher heard nothin' but gunshots so she didn't report it.
Watch the documentary.
Share your thoughts.