Lesbian pedo murders her teenage girlfriend at hotel

Lesbian kills teenage lover.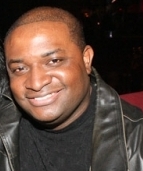 Blog King, Mass Appeal
CHICAGO — The adventures of Pookiesha & Ray Ray continue. Kennisha Laing, 21, was thrown in the slammer after she shot and killed her 16-year-old girlfriend, Daysha Cazley. The homicide transpired around 6 a.m. at the Holland Inn & Suites in South Holland, Illinois — a suburb of Chicago. According to police reports, Daysha and Kennisha got into a domestic dispute. As the quarrel intensified, Kennisha pulled out a gun and opened fire — striking Daysha multiple times. The lesbian teen was pronounced dead at the scene. Kennisha, who was living at the hotel, was arrested and charged with first-degree murder. But many believe she should also be charged with statutory rape. Social media reaction was venomous. One reader wrote, "Violent pedo, NOT ACCEPTABLE! 😢" Another chimed in with, "Why is a 21 year old with a 16 year old? Sick. Where were the parents?" A third person added, "Them lesbians can be volatile as f*ck! Take heed who you jump into relationships with."
Daysha's mom, Regina Harris, still can't believe what happened to her daughter. "I just want to get answers, like what actually took place," Regina told reporters. "Her life was taken in such a short, early notice. She probably didn't think nothing of it. Her, just being a person, always helping and giving, she didn't think her life was gonna be taken just like that."
Daysha's cousin, Ariana Patterson, echoed a homogeneous sentiment. "She didn't even think when it came down to killing my cousin, taking her life," Ariana bemoaned. "She didn't think about her future or the family she had, she didn't think about anything. She really hurt us." Daysha was a junior at Gavit High School in Hammond, Indiana.
Watch the sad report.
Share your thoughts.