Pookie shoots baby mama, grandmother and her uncle
Pookie tried to kill everybody.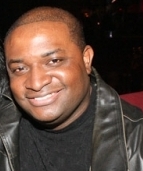 Blog King, Mass Appeal
CHICAGO — The adventures of Pookie & Ray Ray continue. Viral Crimes released the documentary of 24-year-old Lasonya Agee who was shot 11 times by her baby daddy, 27-year-old Larry Sistrunk, because she broke up with him. The sanguinary ordeal transpired on February 21, 2021 in Chicago, Illinois. According to multiple reports, Lasonya told Larry she was done — igniting a bout of contretemps. As the quarrel intensified, Larry pulled out a gun and opened fire — striking Lasonya 11 times. Then he shot her grandmother and her uncle 8 times. Lasonya's 3-year-old son witnessed the incident. Realizing he screwed up, Larry went on Facebook Live and cried like a lil bitch. "I threw everything away. Ain't no coming back from this sh*t," he ranted. "On my soul, bro. I'm hurt. I'm hurt like a mothaf*cka. I can't believe I just did it. I don't know what pushed me to snap like that. I love that woman dearly, bro. I love that lady dearly, bro. It's over for me."
The good news is — after being expedited to the hospital — Lasonya, her granny, and uncle all survived. It's a miracle. "I just thank God I am here," Lasonya told reporters. "I believe he was trying to kill (everyone) and leave no witnesses." After getting shot, Lasonya's son did everything he could to keep her alive. "He was trying to help me," she recalled. "He said 'come on mom.'"
Larry eluded police for a while.
But he was eventually arrested and charged with three counts of attempted murder.
To call Lasonya's life a living hell would be a vast understatement.
Larry abused her daily, intentionally wrecked both of her cars, then got her fired from the post office.
Ladies, choose better.
Beta males and simps are polluting the dating pool.
Many of 'em are sexually confused and don't like women.
Y'all gone f*ck around and catch AIDS.
Watch Larry cry us a river.
Share your thoughts.